Stainless steel facades are very popular among architects – due to their aesthetic appearance, the possibility of modification, but also durability and resistance to external factors. Facade panels are made of galvanized steel sheet and stainless steel. They can be mounted both vertically and horizontally.
The availability of steel facade panels was once reserved for buildings of high prestige or requiring increased fire protection. Today we can offer them to anyone looking for an attractive, corrosion-resistant form. The durability of stainless steel facade panels significantly reduces the cost of building operation and will shed new light on the initial cost of the investment.
Stainless steel facade panels look aesthetically in combination with most materials – glass, wood, concrete, bare brick. The equipment owned by BTH Import Stal, which constitute a part of an advance machinery park, allows for comprehensive panel processing. Waterjet cutting, laser cutting and other technologies offered by us allow to creatively use the potential of facade panels in the process of creating beautiful, functional and unique buildings.
Benefits of using steel facade panels:
unlimited choice of colors and textures
durability – resistance to environmental factors and corrosion
ease of maintenance
financial benefits with long use (larger investment = longer operation)
ecological solution – steel origins from recycling and is still fully recyclable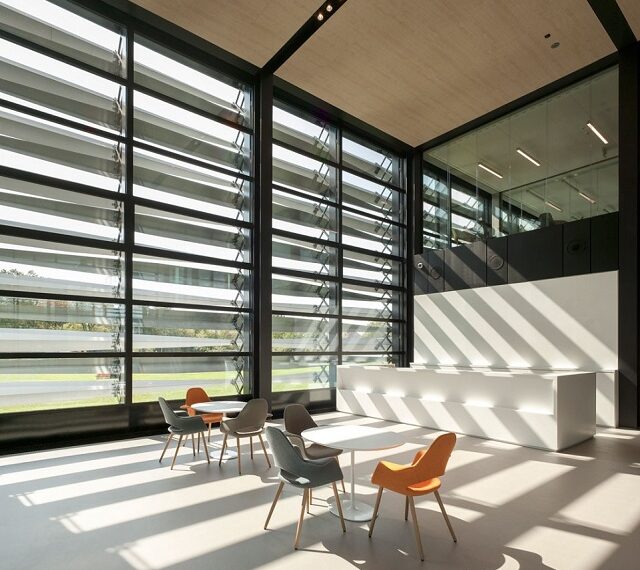 Production of stainless

steel facade panels